TAS-102 Specifications and Performance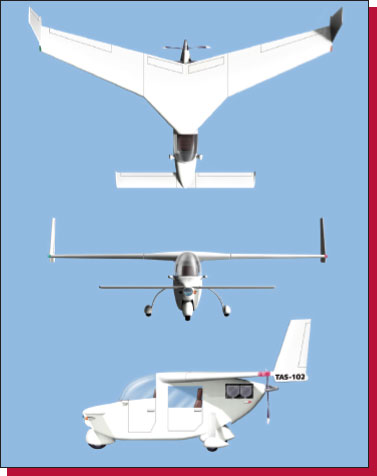 Specifications1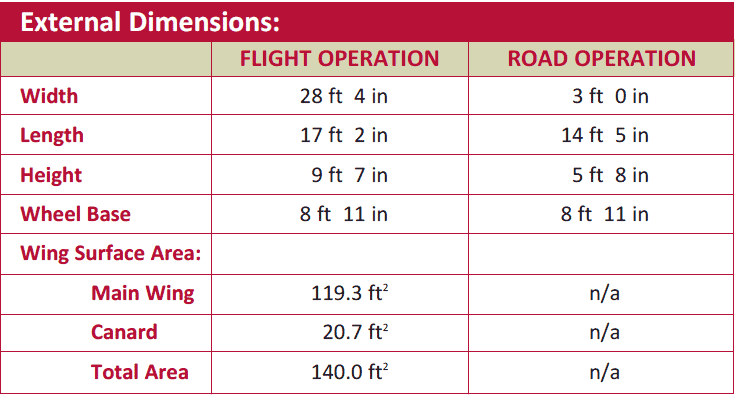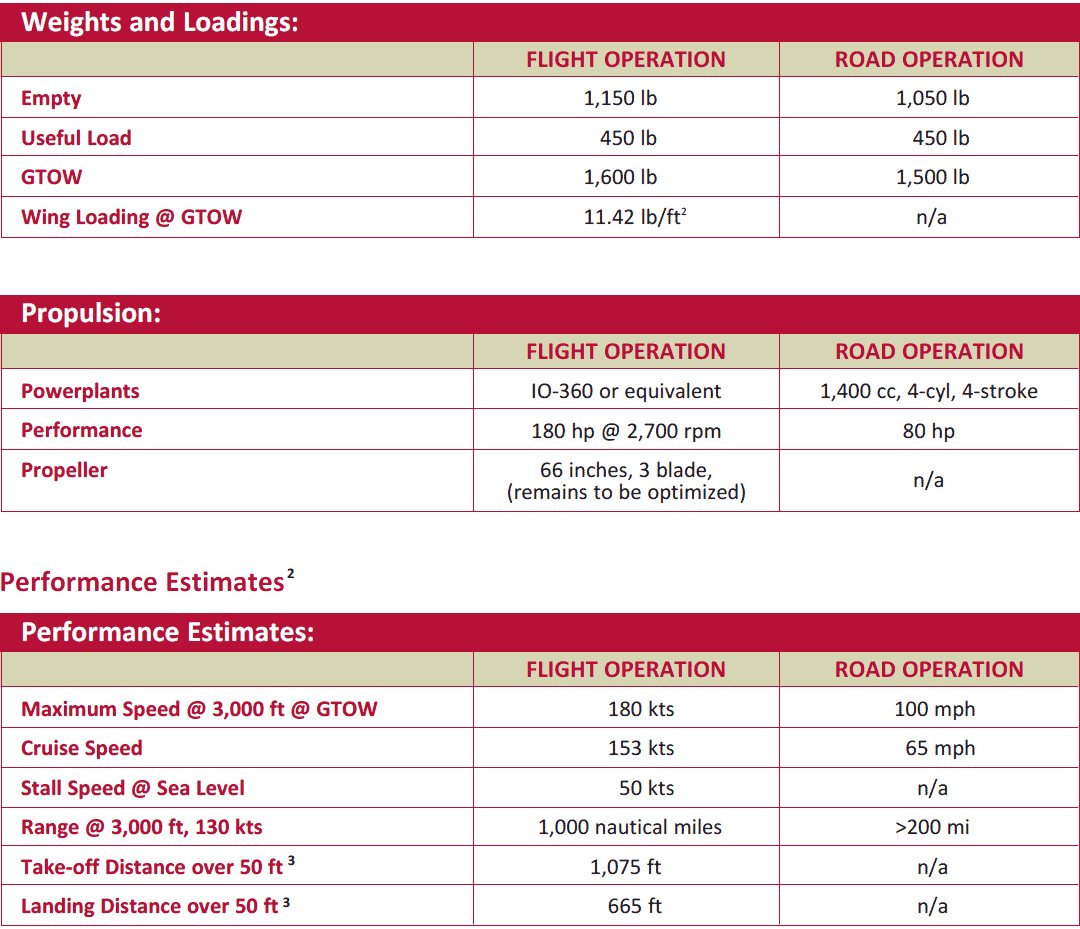 1
All specifications are design estimates.
2
Derived from conceptual design and engineering analysis.
3
Listed takeoff and landing distances are calculated using standard aircraft design parameters
and do not reflect the use of the vehicle's motorcycle engine and brakes. The use of a
separate engine for power directly to the rear wheel, along with increased braking power,
will significantly reduce this vehicle's runway distance requirements.